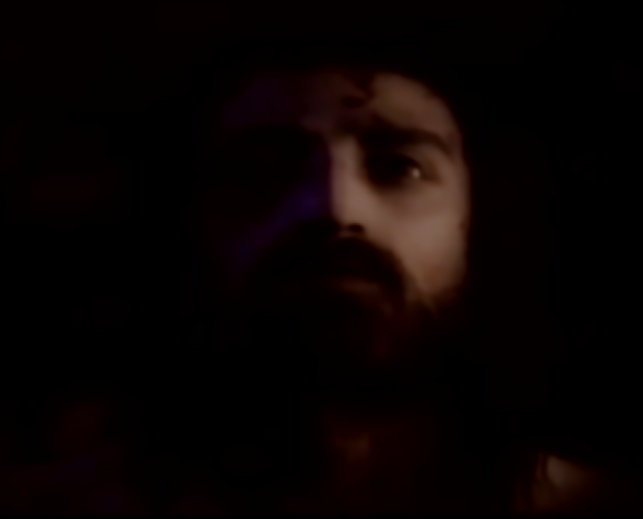 "5777" (HEBREW CALENDAR 5776-5777 / 2016-2017)

2015-2016 (5776) - YEAR OF PREPARATION.

2016-2017 (5777) - YEAR OF TRANSITION. EVERYTHING CHANGES!!! ... It is at this time that, The "Times of the Gentiles" are finished.

Sun, Oct. 2, 2016 (Gregorian calendar), Mon, sunset, 1 Tishri (Hebrew year 5777) initiates a 50 year celebration of Jerusalem City recovery into Jewish hands. The Jewish New Year is underway while it yet remains 2016 on the "Gregorian" calendar.

2017 (MMXVII), The "Times of the Gentiles" is complete. 2017, Gregorian calendar, begins on Sunday of the (dominical letter A), the 2017th year of the Common Era (CE) and Anno Domini (AD) designations, the 17th year of the 3rd millennium, the 17th year of the 21st century, and the 8th year of the 2010s decade.

June 02, 2014, Vatican City, Fifty-two, (52) thousand people from 55 countries gathered together for the 37th Annual National Convocation of "Renewal in the Spirit". The false prophet Francis extended an invitation to "christian's of the world" to celebrate and attend a 2017, 50th anniversary jubilee in Vatican City.

2017 City of Jerusalem, a celebration will commence celebrating fifty (50) years of Jerusalem in Jewish hands, (1967-2017) remembering that on June 6th, 1967, by 5:15am; Israel had won East Jerusalem, by 8:00am; Tel Aviv time, Israeli forces had entered el-Arish; by 11:15 p.m.; the enemies of Israel retreated as a cease-fire would take effect at dawn. From this "moment" forward, The false prophet Pope Francis and his apostate church will introduce the world to a global heretical church and the "man of lawlessness", Son of Perdition", the anti-Christ, will attempt to sequester the seat of God's authority.

False prophet Francis', "referred to the 'State of Palestine' during his 2014 Holy land trip calling Mahmoud Abbas a 'man of peace,' repeatedly stating that he backed their statehood aspirations and said both sides needed to make sacrifices to create two states. In the year 2017 following 50th year celebrations, these statements will become the "decree of fools" as Francis and his consortium of global religious leaders, many from the U.S., will prepare the way for anit-Christ to ascend to the throne of Jerusalem.

When the false prophet launches this global apostate church, persecution of those who refuse to follow the coercive "Comandates" politically correct doctrines of the "church of the Beast" will be ostracized from global society and experience great tribulation and persecutions attempting to live, work, eat and sustain their lives.

Remember: Vs. 3 Surely he shall deliver thee from the snare of the fowler, and from the noisome pestilence. 4 He shall cover thee with his feathers, and under his wings shalt thou trust: his truth shall be thy shield and buckler. 5 Thou shalt not be afraid for the terror by night; nor for the arrow that flieth by day; 6 Nor for the pestilence that walketh in darkness; nor for the destruction that wasteth at noonday. 7 A thousand shall fall at thy side, and ten thousand at thy right hand; but it shall not come nigh thee. 8 Only with thine eyes shalt thou behold and see the reward of the wicked. Psalm 91. Walk in it!

"MORONIC-ISM" - Only Fools are Fooled ... Ezekiel 7:19

... Just when you thought it was "SAFE" to go back into the "water" ...

Whining "christians" and mocking non-believers, whose Insatiable desire for "instant" self gratification and mockery of God and His watchmen, who point their boney fingers of accusation and cry "foul" ...

"The blood red moon and Shemitah meant NOTHING", are these who hail, "where is the promise of His coming, all things remain as they have been since the beginning", 2 Peter 3:4. THESE are the enslaved and will be consumed by their own words.

Escaping their moronic mentality is the FACT, that EVERYTHING DID CHANGED @ year end 5775 and the entire world has began its' gravities slippery slide into the abyss of falling fortunes and certain demise. Only fools mock God and His watchmen!

UNDERSTAND THIS! The shemitah "CRACKED" the shell of the delusionary financial security of men.

The mammon of fools will persistently seep, leak and drain away until dry, as the coffers of thieves, who pilferage unrighteous mammon, placing their misguided trust in stolen hoarded treasures of gold and silver, trade their souls for all of their ill-gotten gain will soon realize that their mammon cannot save them from what soon comes.

Global economic collapse is certain and will usher in anti-Christ and his "mark".

KNOW THIS! ... The final blood red moon WAS the last WARNING of the impending turmoil of the days of "Jacob's Time of Trouble", which WILL affect the entire planet! There is NO Island, NO country, NO providence, NO state, NOwhere to run and hide from that which soon comes.

There is nowhere to escape. Your life MUST be hidden in Christ wherever you are!

Year 5776, mankind "crossed over" into the times of "Terrible Trouble" that WILL continue to escalate horrific events, that crescendo into a global chaotic conundrum exponentially by year's end 5777.

Prepare, Prepare PREPARE NOW! 5776 IS the year of Jubilee, the FINAL year of opportunity and preparation for "Terrible Times of Trouble".

Wake up, listen and obey the instructions of the Lord your God. (READ HIS WORD)!!! Only a fool mocks God and His watchmen!

Celestial events of the SIXTH SEAL of Revelation in conjunction with man-made catastrophic events of war are on the "horizon" and rapidly approaching mankind.

The Jubilee year IS the appointed year of opportunity, restoration and preparation. It is the year to be "ridden of debt". It is the year when "yours" will return"... return to the Lord and to you.

The Jubilee year IS a Divinely appointed year of reprieve, healing and gathering before the intensified labor of survival times of distress, difficulty, "tribulation" commences. Use this year of Jubilee to FREE YOURSELF FROM DEBT! Leviticus 25 ; 26 - The Sabbath Year.

Israel failed to keep the shemitah and suffered the year of Jubilee. His people did NOT obey the instructions of Leviticus. As the direct result, God's people became SLAVES for 70 years. One (1) year for each year they dismissed his instructions concerning the shemitah.

The Jubilee year became a curse for them during their rebellion. For 490 years prior to the Babylonian captivity, Israel neglected to keep the provisions of the shemitah year, thereby ignoring 70 shemitah years. The 70 shemitah years determined their period of captivity.

The Jubilee year IS your window of opportunity to obey and prepare requiring some difficult decisions to rid yourself of ALL of your debt. IF you fail to hearken the voice of the Lord, you will be CAPTURED by the hand of your adversary and ENSLAVED to the evil one, who will OWN YOU, during this time of the "heavy task master".

You who mock and laugh at the watchmen who have spoken the Word of the Lord to you and who continue to WARN you of impending tribulation. You will NOT be able to hear His instructions unless you quickly repent.

You will suffer with the unbeliever and by your own rebellion, suffer slavery under the chaotic times that approach. You will be no asset to the Kingdom of God. You will remain a liability to Him, and to your own.

YOUR GOLD AND SILVER WILL NOT SAVE YOU FROM WHAT SOON COMES! You cannot hide yourself from what comes. Your "wealth" will fail you.

The obedient will keep their peace in Him and His Word. Psalm 91 IS the Bastian of your survival during what soon comes. MARK THESE WORDS!!! - BOZUNG

Then the kings of the earth and the great men and the commanders and the rich and the strong and every slave and free man hid themselves in the caves and among the rocks of the mountains; Revelation 6:15.

17All hands shall be feeble, and all knees shall be weak [as] water. 18They shall also gird [themselves] with sackcloth, and horror shall cover them; and shame [shall be] upon all faces, and baldness upon all their heads. 19They shall cast their silver in the streets, and their gold shall be removed: their silver and their gold shall not be able to deliver them in the day of the wrath of the LORD: they shall not satisfy their souls, neither fill their bowels: because it is the stumblingblock of their iniquity. 20As for the beauty of his ornament, he set it in majesty: but they made the images of their abominations [and] of their detestable things therein: therefore have I set it far from them. 21And I will give it into the hands of the strangers for a prey, and to the wicked of the earth for a spoil; and they shall pollute it. Ezekiel 7:19

The Israelites were commanded to rest from their labors on the seventh day of the week, because in six days the Lord made the heavens and the earth, the sea, and all that is in them, but He rested on the seventh day. Therefore the Lord blessed the seventh day and made it holy (Exodus 20:11).

The Torah also calls for the land of Israel to rest one year in every seven in a Sabbath for the land (Exod. 23:10-11; Lev. 25:1-7). In a Sabbath year (known in Jewish tradition as a "shemitah") farmers were not to plant seed, prune their vines or trees, or harvest their crops. For that year the land became public property, and anyone could take whatever grew by itself according to their needs.
In order to prevent the people who worked the land from suffering undue hardship during the shemitah year the Lord made the following provision:

"I will send you such a blessing in the sixth year, that the land will yield enough for three years. While you plant during the eighth year, you will eat from the old crop, and will continue to eat from it until the harvest of the ninth year comes in" (Leviticus 25:21–22).
The shemitah was also a time for cancellation of debts;
"At the end of every seven years you must cancel debts. This is how it is to be done: Every creditor shall cancel any loan he has made to a fellow Israelite. He shall not require payment from his fellow Israelite or brother, because the Lord's time for canceling debts has been proclaimed" (Deut. 15:1-2).

SUMMARY:

2010 a year of economic and political alignment of world powers, (with "globalization" and central world leadership intent).

2011 a year of incredible manmade and natural cataclysmic world events that will drive nations of the world to finalize a new world order system to deal with these events. A complete economic collapse will result in a HUGE WORLD WIDE POWER GRAB by a few elite world leaders.

2012 End of era beginning of the era of anti-Christ spirit rule. birth pangs to Armageddon begin.

2013 a year of incredible manmade and natural cataclysmic world events. birth pangs

2014 a year of incredible manmade and natural cataclysmic world events. birth pangs.

2015 global economic destruction. Israel destroys Iraq nuclear capability,a covenant busting treaty ensues Jerusalem Obama recognized force change, mandate treaty align USA economy with global economy via "re-distribution" of the wealth equalizing United States economy with the new world order economic system. Obama will be rejected by most American Citizens.
THE YEARS OF THIS TIMELINE CAN BE ALTERED (postponed) BY UP TO +10 YEARS..

Obama's hatred for the UNITED STATES will increase and his acceptance by "other" world leaders will take him to the world stage to lead the new world order. His hatred of being rejected by the United States because of his method of ruling, will motivate him to eventually retaliate against US, once he ascends to his "destined" world leadership role.

2016 a year of incredible worldwide cataclysmic events. Persecution and death of Jew and Gentile who embrace Messiah.

2017 a year of unparalleled destruction....of incredible worldwide judgment of God against men commences. World apostate church engulfs the earth. Men who worship the beast and reject faith in Messiah experience persecution and death. Armageddon begins.

2018 a year of unparalleled destruction....of incredible worldwide judgment of God against men commences. World apostate church engulfs the earth. Men who worship the beast and reject faith in Messiah experience persecution and death. Armageddon begins.

2021 Armageddon begins. A year of Messiah's return and destruction of anti-Christ government. Christ 1000 year reign on earth begins.

NOTE: THE YEARS OF THIS TIMELINE CAN BE ALTERED BY +10 YEARS...(SEE "70YEARS") ...80 if by strength LINK ON THIS PAGE.

If you say "everything remains as it has always been, where is the promise of His coming" and, or "No one knows the day or hour of His return", then you do not know the hour in which you live and you cannot discern the season, blinded by ignorance and a disregard of His Word of instruction to be sober minded and take up your responsibility to participate in this very special time in church history. You will be caught off guard.

JESUS SAID:

35 "Be dressed ready for service and keep your lamps burning, 36 like servants waiting for their master to return from a wedding banquet, so that when he comes and knocks they can immediately open the door for him. 37 It will be good for those servants whose master finds them watching when he comes. Truly I tell you, he will dress himself to serve, will have them recline at the table and will come and wait on them. 38 It will be good for those servants whose master finds them ready, even if he comes in the middle of the night or toward daybreak. 39 But understand this: If the owner of the house had known at what hour the thief was coming, he would not have let his house be broken into. 40 You also must be ready, because the Son of Man will come at an hour when you do not expect him."

41 Peter asked, "Lord, are you telling this parable to us, or to everyone?"

42 The Lord answered, "Who then is the faithful and wise manager, whom the master puts in charge of his servants to give them their food allowance at the proper time? 43 It will be good for that servant whom the master finds doing so when he returns. 44 Truly I tell you, he will put him in charge of all his possessions. 45 But suppose the servant says to himself, 'My master is taking a long time in coming,' and he then begins to beat the other servants, both men and women, and to eat and drink and get drunk. 46 The master of that servant will come on a day when he does not expect him and at an hour he is not aware of. He will cut him to pieces and assign him a place with the unbelievers.

47 "The servant who knows the master's will and does not get ready or does not do what the master wants will be beaten with many blows. 48 But the one who does not know and does things deserving punishment will be beaten with few blows. From everyone who has been given much, much will be demanded; and from the one who has been entrusted with much, much more will be asked.

5777