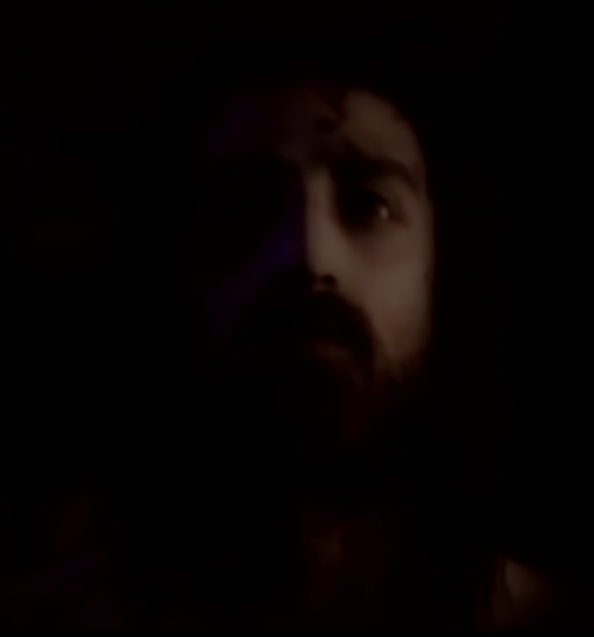 The Number Seventy (70)
The number seventy (70) by biblical definition is the length of a "generation" as clearly and literally stated in Psalm 90:10...The days of our years are threescore years and ten; and if by reason of strength they be FOURSCORE years, yet is their strength labor and sorrow; for it is soon cut off, and we fly away. That's...20+20+20+10 =70, with a "10 Year Option"
This verse clearly defines the length of "our years" (generation) and it is the only verse in the Bible that does.

Now consider the parable of the fig tree.... Matthew 24:32-34...32 Now learn a parable of the fig tree; When his branch is yet tender, and putteth forth leaves, ye know that summer is nigh: 33 So Likewise ye, when ye shall see all these things, know that it is near, even at the doors. 34 Verily I say unto you, This generation shall NOT pass, till all these things be fulfilled. (See also - Mark 13:28-30 and Luke 21:29-32)


Notice that the fig tree in this parable represents Israel and that the generation that sees the re-birth of Israel will not pass away until all things have been fulfilled. It is a matter of simple math - If we add 70 years to 1948 we have the year 2018 and in His wisdom, placed a 10 year variable in Psalm 90:10 above (80 if by strength) Just to keep us looking to Him!

From Adam to Noah aprox. = 1948 years
From Messiah to re-birth of Israel aprox. = 1948 years
1948 to 2018 = 70years, (a complete generation of completion)...

Luke 17:26 "Just as it was in the days of Noah, so also will
it be in the days of the Son of Man. ...

Note: The birth of Jesus, September 11th, 3 BC, Herod's death, 1 BC.

"THE 10 YEAR OPTION"
Psalm 90:10

2028 is the absolute "outside" possible date of the second coming of Jesus Christ based on the scripture, "if by reason of strength they be fourscore years" Psalm 90:10. I include this "ten year option" extension rule in my published timeline material. Only God can see the "unseen" factor that determines how many of these 10 years, if any, will be realized.

The ten year option is conditional based on the actions, or in actions of men, and His long suffering and desire that none should perish. These two factors are not unrelated to each other and are in fact intimately connected.

In the case of Lot and Sodom, Lot's human perspective prompted the wrong questions to be asked of God. If Lot must question God's wisdom, the question should have been, is there ANY who remain in the City who will "repent of sin" and turn to the Lord, rather than, "how many righteous men remain in the city". Lot's misguided attempt to persuade God to abstain from judgment on the basis of inclusion rather than exclusion reveals a "Divine rule of Thumb" measurement factor. The ultimate decision of the resurrection, (rapture), of Believers from the earth will NOT be determined by the number of righteous men who "remain" but rather, "is there any who remain that will repent"?

There is a critical difference in these two "points of view". One perspective represents that human way of looking at eternal matters, the other represents eternal reality, the perspective of God, the only point of view that really matters.

Consequently, the dialog that took place between Lot and God was a futile exercise by Lot, and had NOTHING to do with "numbers" as is commonly portrayed. The decision to destroy these cities had already been made before Lot's drama took place. Only God knows the name of the last man on earth who will repent. (Often, when reading biblical events, we miss the lesson.)

I am convinced that God would have spared these ancient cities had there remained one (1) soul who would have repented. God knew that not one more person living in these cities would repent. (The subject matter here has to do with repentance). Lot's logic revealed human weakness and searched for compromise. At first appearance, it would seem that Lot's actions were "noble", long suffering, caring and meaningful, however his questioning of the wisdom of God was self serving and revealed ignorance, bordering on insolence. This attitude persists in the "church" today and contributes to the apostate faith. There is evidence of this everywhere, ministers, pastors failing to preach and teach the need to repent while tickling congregations who are filled with mischief. So called church leaders calling for the uniting of Islam with Christianity. Sickening indeed! The Lord knows the true condition of the heart of man.

There is a moment in human history, when an entire civilization becomes completely corrupt, reaching the saturation point of no repentance and no return to righteousness. Only the Lord knows this "key" factor. I am convinced, that at a precise moment in time, when no Divine purpose remains for the Believer to continue on Earth, that the rapture will occur. I do know that we are fast approaching that moment, when the last man on earth will turn to Messiah. Whatever happens between now and then, will ultimately determine how many, if any, of the "10 year option" is used.


Lot's grief over the sins of his neighbors was genuine and accounted to him by God, as a righteous concern by a man with a repentant heart, another reason why the Lord delivered him. Thank God for His mercy and that he does not condemn us for our stupidity, short comings and wrong perceptions. I think Job suffered some misconception as well, but was also a man commended by God. I am confident that the "Divine key" to the rapture, followed by the execution of His wrath upon the inhabitants of the world, has everything to do with the final repentant man, rather than how many righteous we can count that live upon earth.


I often receive questions from people truly seeking answers to today's difficult challenges.

Q what is your solution to live- hopefully in relative peace- until the return of the Messiah? Do have any solution that will mitigate, ameliorate the now and future bad conditions? An AR15 won't make things better, however, without it, it can make things worse.

A I can only tell you what I am doing and how I wake up each morning and face each day.

First and foremost I consider the well being of my soul and the safety of my family. Praying for each member as they are out moving about during the day does provide for Divine protection for them wherever they are if and when calamity strikes.

Encourage myself and others to have faith in our most precious Messiah, Savior, Jesus Christ. This insures eternal longevity and hope in the perfect life with Him that is to come. Remember that the joy of the lord is our strength, so praise Him privately and corporately with other believers when you can.

I do not know how long it will be until we reach that moment when the last man on earth will turn to Messiah Jesus the Christ, but I do know we are fast approaching this time in human history.

If you understand what really was taking place during the days of Lot at Sodom, you will also understand where we are in history. The real issue at Sodom was not the amount of righteous men that Lot could find in the Sodom so God would spare the City from destruction, but rather the true issue at hand was that there were no longer ANY men who would repent from evil and turn to God. The entire society had become completely corrupt and reached the saturation point of no return to righteousness. In other words, not one more person living in the city of Sodom would repent and God knew this, Lot did not! Consequently the questioning of God's decision to destroy the City had NOTHING to do with the "numbers game" dialog between Lot and God. The decision had already been made, God knows all things, including when the last man on earth will look to Him for their salvation. (Often when we read a historically recorded biblical event, we miss the point of the story.)

Whatever happens between now and reaching this generation's "saturation of evil" moment, I encourage you to;

Make preparations, for the Gospel's sake, to sustain you and your family members to face several upcoming global catastrophes that will occur over each year until the year 2018. This devastating event will ultimately result in the interruption of and often the prevention of the movement and delivery of goods and services to the consumer. These conditions will last for an extended period of time (likely 6 months), until the United Nations world health organization (WHO) has installed a global government by a UN emergency act. I know God will meet your needs. BUT REMEMBER JOSEPH... DON'T BE STUPID... LISTEN AND WALK ACCORDINGLY!

This response to global chaos is by design and will provide the excuse for new global governance. The UN will attempt to restore some type of so called normalcy to chaos by the institution of a new monetary system based on a global human numbering system that will provide world citizens access to food goods and services.

Remember, the weapons of our warfare are NOT carnal but powerful for pulling down spiritual strongholds. It is also relevant to remember that had not good people taken a stand at various times in the past, slavery would be the law of the land and all of here in America would be speaking Japanese or German or both!

This world is quickly reaching that critical moment in history. We are still here as Christians to keep preaching, sharing the truth until the last human turns to Him. God knows when that moment will be reached and is quickly approaching. Then we will no longer at this time be needed here on earth and will be removed until we return with Him.

I would hope that we will not be around to experience this, however, I suggest that you prepare regardless. The best that could happen is that we are "taken out of the way" by God, and our supplies are left for some poor ignorant bastard that is left behind.

Rev. Jack VanImpe says: Says, another method to calculate a generational period for the human being adds up to a 52 year cycle of time, a number traceable and consistent through out the history of man. Jack says that Jerusalem's restoration to Jewish control in 1967 concludes the completion of all things in the year 2019. This is interesting since it confirms the promised 70 year life span of man that is defined by the bible. Adding 70 years to 1948, the year of Israel's national restoration will take man through the end of the year 2018, another confirmation of the completion of time...

ARE WE ARE LIVING IN THE FINAL WEEK OF DANIEL WHICH BEGAN AT THE TURN OF THIS 2010-2011.