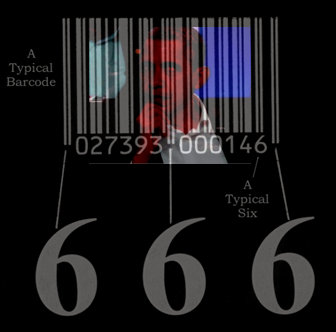 The Number Seventy (70)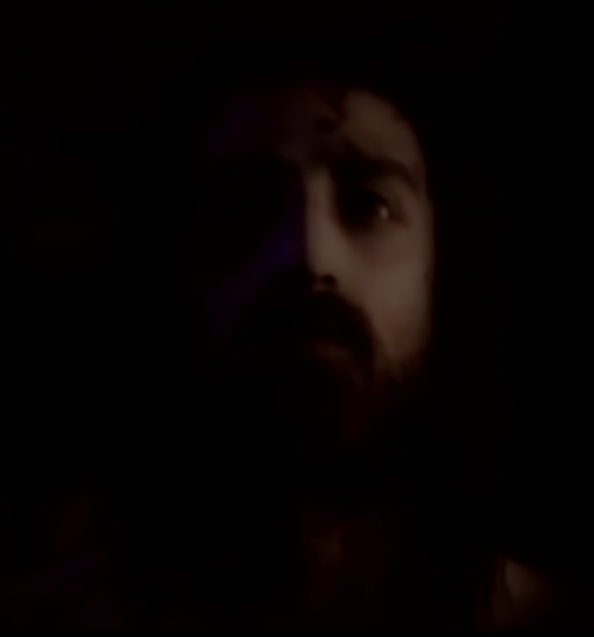 120 years of warnings? Yeshua said that the days prior to His Second Coming will be like the days of Noah when He gave a 120 year warning. If so, when would a 120 year WARNING have initated for this generation? A BIBLICAL GENERATION IS NOT 120 YEARS, NOT 40 YEARS, a biblical generation is EIGHTY YEARS! SO, where are we "prophetically" in this last generation of 80yrs?


THE JEWS WERE SLAVES IN EGYPT FOR "80", (EIGHTY) YEARS, ONE GENERATION AS DEFINED BY PSALM 90:10. THEY WERE NOT "SLAVES" IN EGYPT FOR 400 YEARS. THEY WERE INDEED "STRANGERS IN A FOREIGN LAND" FOR THOSE FOUR HUNDRED, (400) YEARS. Genesis 15:13.


When Isaac was sixty years of age his son Jacob was born, and at the age of 130 Jacob came to Egypt, that makes 190 years. In Egypt the children of Israel actually spent 210 years, that makes 400 years in all".


"Now learn a parable of the FIG TREE, (Israel), When his branch is yet tender, and putteth forth leaves, ye know that summer is nigh: So likewise ye, when ye shall see all these things, know that it is near, even at the doors. Verily I say unto you, THIS GENERATION SHALL NOT PASS AWAY UNTIL ALL THESE THINGS ARE FULFILLED". Yeshua Messiah, Matthew 24:32-34.

The 20th century was the century in which the Jewish people returned to their homeland and became a nation once again. Against all odds,

The 20th century would see the budding of the Fig Tree spoken of by Yeshua, a major prophetic event that would occur before His Return. He said that the generation that witnessed the rebirth of Israel would be the final generation. This generation began May 14, 1948.

The first Jews to travel to Israel to live (then called Palestine and not even a country, but a wasteland full of nomads) set off for their homeland in 1882 from Russia.

First World Zionist Congress met in Switzerland in 1897
2nd mass immigration of Jews to Palestine occurred in 1906 , running from Russian persecution,

Here's a list of the migrations of the Jews back to Israel, called Aliyah by the Jews.

First Aliyah (1882–1903)
Second Aliyah (1904–1914)
Third Aliyah (1919–1923)
Fourth Aliyah (1924–1929)
Fifth Aliyah (1929–1939)
Aliyah Bet: Illegal immigration (1933–1948)

In 1917, British General Allenby attacked and freed Jerusalem from Arab control. The sacred city, which had been under Gentile rule for 2520 years was freed on Dec 9th 1917, the first day of Chanuka or Hanukkah

Two other things tie into the 1900s being the beginning of the warning.

1. The Latter Rain outpouring of the Holy Spirit.

In January 1901, Parham asked the students at the Bible school to study the Bible to find out the scriptural evidence for receiving the baptism of the Holy Spirit. Using the Pentecost account in Acts chapter two, they concluded that speaking in tongues was the confirmation of receiving the Holy Spirit. Thus the Pentecostal movement began during the first days of 1901 just as the world entered the Twentieth Century. The first person to receive the infilling of the Holy Spirit was Agnes Ozman, one of Parham's Bible School students – she spoke in tongues on the very first day of the new century, January 1st, 1901. According to J. Roswell Flower, the founding Secretary of the Assemblies of God, Ozman's experience was the "touch felt round the world," an event which "made the Pentecostal Movement of the Twentieth Century."

2. The Psalms start in the year 1901. There is some evidence to suggest that God orchestrated the Psalms to corrispond prophetically to years. Psalms is the 19th book of the Bible so Psalm 1 would connect with the year 1901. Theologian J.R. Church, wrote a book on the subject suggesting that 1900 started the 120 year warning.

If our warning indeed began in the year 1900, and we are fast approaching 2020, I'd say that our warning is nearly over and soon we will enter the ark and escape this place before judgement comes.

Just like in the Days of Noah!


A biblical generation:

Psalm 90:10 says that "The days of our life are seventy years, or perhaps eighty if we are strong and then we fly away". According to this passage could a generation be 70 or 80 years?


"And it shall come to pass in that day, that Tyre shall be forgotten seventy years, according to the days of (ONE) king: after the end of 70 YEARS, (seventy years) it shall be unto Tyre as in the song of the harlot. Isaiah 23:15.


History of a biblical generation:
Israelites who were in their teens, didn't reach the Promised Land until they had turned 50 or 60 years of age. 19yrs of age or less + 40yrs of wandering with their older parents, family and brethren, would put the average age of those who entered the promised land at around 70-80yrs of age, a biblical generation by definition as defined in Psalm 90:10.


The Torah, in multiple places, describes a vast number of Israelites leaving Egypt and traveling the Wilderness. The number is put at around 600,000 men aged between 20 and 60. If we include the women the number would double to 1,200,000. EVEN IF THE OLDEST of 60yrs lived during the time of "wandering" in the wilderness, the OLDEST average age of that generation at death was less than 100 yrs of age, thus the theory that a generation is equal to 120 years is misguided.


YHWH required all Israelites of the Exodus "generation", (70-100) years of age to die in the wilderness because they did not believe. The "generation" that died in the wilderness were those who had achieved the approximate ages from 70 to 100 years of age after 40yrs of wandering in the desert.


Joshua was 68 - 70 years of age when he entered the promised land. Joshua 14:7 tells us that Caleb was 40 years of age when he helped spy out the land of Canaan, we have a rough estimate of Joshua's age. In Joshua 14:7 Caleb states.


I was forty years old when Moses the servant of the Lord sent me from Kadesh-barnea to spy out the land, and I brought word back to him as it was in my heart. Joshua 14:7 (NASB)


Was Joshua also 40 years of age? Numbers 11:28 tells us that Joshua was an attendant to Moses. Consequently, most likely Joshua was 30-40 years of age when he helped spy out the land.


If that is a correct assumption, then he would have been 68-78 years of age when he entered the Promised Land since the spies visited the Promised Land after the Israelites wandered for 38 more years. That is, 30-40 years of age plus 38 years of wilderness wanderings equals 68-78 years.


Numbers 1:1 begins recording events in the second year of the wilderness journey, this reveals that Israel's lack of trust resulted in 38 more years of wandering in the wilderness.


It is important to note that Numbers 32:11-13 states that Israel had to wander for 40 years until all over the age of 20 died in the wilderness. That is, Moses told Israel that they had to wander for a total of 40 years, but 2 years of wandering had already occurred. That leaves 38 more years of wandering before they enter the Promised Land.


This reveals that Moses would be 120 years old and Aaron was 123 years old when they entered the Promised Land. This agrees with Numbers 33:38-39.


Then Aaron the priest went up to Mount Hor at the command of the Lord, and died there in the 40th, (fortieth year) AFTER the sons of Israel had come from the land of Egypt, on the first day in the fifth month.


Aaron was one hundred twenty-three years old when he died on Mount Hor. Aaron's years exceeded the biblical number of years of ONE, (1) generation however, they were an exception as was Moses.


Moses told the Israelites what the Lord has said…. NONE of them will EVER enter the Promised Land, they will wander the desert for 40 years and the older generation will die there.


The older generation of unbelieving Israelites died in the desert wilderness over a period of forty years. They were not allowed to enter the promised land because they did not believe God. The younger generation (and also Caleb and Joshua) did enter the promised land under the leadership of Moses' successor, Joshua.


Aaron was not allowed to enter the Promised because both he and Moses sinned in the wilderness of Zin (Numbers 20, note v. 12-13, 23-29). This means the book of Numbers summarizes the entire wilderness journey of 38 years. It only records key events.


Moses was 80 years of age when he stood before pharaoh in Egypt (Exodus 7:7). We have already been told that Israel would wander for 40 years in the wilderness. The sum of those two numbers equals 120 years.


"You will die and your corpses will be scattered across this wilderness. Because you have complained against me, none of you over twenty years of age will enter that land. GOD'S WORD Translation Your bodies will drop dead in this desert. All of you who are at least 20 years old, who were registered and listed, and who complained about me will die". Numbers 14:29.


Numbers 13-14 describes the punishment of the generation of the wilderness. After Moses sends twelve spies to scout out the land and bring back pertinent information, they return with tales of the great power of the natives there, and the Israelites are scared and refuse to enter the land.


Their lack of belief in God's word and promises brought forth the wrath of God. He cursed them with forty years of wilderness wandering until the unbelieving generation died off, never stepping foot in the Promised Land. "So we see that they were unable to enter because of unbelief" and ONLY the "NEXT" generation could enter, those who were 70 - 80 years of age. (Heb. 3:19). - Hebrews 3:18-19.


120 years is one biblically defined period of WARNING ... not the biblical length of ONE GENERATION.


"But as the days of Noah were, so also will the coming of the Son of Man be". Matthew 24:37. This statment of Yeshua refers to WARNING, and NOT length of one generation.


Jesus gives us a huge clue with this one sentence about what things will be like right before He returns for His bride. He compares the days we live in to the days of Noah. Of course we all know from Scripture that the people in Noah's time were very wicked. Genesis 6 describes those times.


The final endtime warnings began around the year 1900, we are have lived 120 years of "WARNING" as of 2020. Our warning is over. SOON, we will enter a six month period of the events of the SIXTH SEAL of Revelation and participate in the FINAL GLOBAL GLEANING HARVEST of SOULS of the END of the "CHURCH AGE" immediately followed by the transformation of our bodies, (RAPTURE) and escape the Wrath judgement of YHWH!

Just like in the Days of Noah! - BOZUNG.


The number seventy (70) by biblical definition is the length of a "generation" as clearly and literally stated in Psalm 90:10...The days of our years are threescore years and ten; and if by reason of strength they be FOURSCORE years, yet is their strength labor and sorrow; for it is soon cut off, and we fly away. That's...20+20+20+10 =70, with a "10 Year Option"
This verse clearly defines the length of "our years" (generation) and it is the only verse in the Bible that does.

The moment of the Jacob's Trouble has arrived, the clock will begin ticking again soon. there is no time chart to follow save "threescore and ten and if by reason of strength 80", a generational promise that began in 1948. Any part of an additional 10 years to 70 is always a possibility, thou these extra years were based on "obedience" to God, rather than some unrelated extra long life span that was given at random. Looks like 70 years. Where does that place this generation?

Now consider the parable of the fig tree.... Matthew 24:32-34...32 Now learn a parable of the fig tree; When his branch is yet tender, and putteth forth leaves, ye know that summer is nigh: 33 So Likewise ye, when ye shall see all these things, know that it is near, even at the doors. 34 Verily I say unto you, This generation shall NOT pass, till all these things be fulfilled. (See also - Mark 13:28-30 and Luke 21:29-32)


Notice that the fig tree in this parable represents Israel and that the generation that sees the re-birth of Israel will not pass away until all things have been fulfilled. It is a matter of simple math - If we add 70 years to 1948 we have the year 2018 and in His wisdom, placed a 10 year variable in Psalm 90:10 above (80 if by strength) Just to keep us looking to Him!

From Adam to Noah aprox. = 1948 years
From Messiah to re-birth of Israel aprox. = 1948 years
1948 to 2018 = 70years, (a complete generation of completion)...

Luke 17:26 "Just as it was in the days of Noah, so also will
it be in the days of the Son of Man. ...

Note: The birth of Jesus, September 11th, 3 BC, Herod's death, 1 BC.

"THE 10 YEAR OPTION" / Psalm 90:10

2028 is the absolute "outside" possible date of the second coming of Jesus Christ based on the scripture, "if by reason of strength they be fourscore years" Psalm 90:10. I include this "ten year option" extension rule in my published timeline material. Only God can see the "unseen" factor that determines how many of these 10 years, if any, will be realized.

The ten year option is conditional based on the actions, or in actions of men, and His long suffering and desire that none should perish. These two factors are not unrelated to each other and are in fact intimately connected.

In the case of Lot and Sodom, Lot's human perspective prompted the wrong questions to be asked of God. If Lot must question God's wisdom, the question should have been, is there ANY who remain in the City who will "repent of sin" and turn to the Lord, rather than, "how many righteous men remain in the city".

Lot's misguided attempt to persuade God to abstain from judgment on the basis of inclusion rather than exclusion reveals a "Divine rule of Thumb" measurement factor. The ultimate decision of the resurrection, (rapture), of Believers from the earth will NOT be determined by the number of righteous men who "remain" but rather, "is there any who remain that will repent"?

There is a critical difference in these two "points of view". One perspective represents that human way of looking at eternal matters, the other represents eternal reality, the perspective of God, the only point of view that really matters.

Consequently, the dialog that took place between Lot and God was a futile exercise by Lot, and had NOTHING to do with "numbers" as is commonly portrayed. The decision to destroy these cities had already been made before Lot's drama took place. Only God knows the name of the last man on earth who will repent. (Often, when reading biblical events, we miss the lesson.)

I am convinced that God would have spared these ancient cities had there remained one (1) soul who would have repented. God knew that not one more person living in these cities would repent. (The subject matter here has to do with repentance). Lot's logic revealed human weakness and searched for compromise.

At first appearance, it would seem that Lot's actions were "noble", long suffering, caring and meaningful, however his questioning of the wisdom of God was self serving and revealed ignorance, bordering on insolence. This attitude persists in the "church" today and contributes to the apostate faith.

There is evidence of this everywhere, ministers, pastors failing to preach and teach the need to repent while tickling congregations who are filled with mischief. So called church leaders calling for the uniting of Islam with Christianity. Sickening indeed! The Lord knows the true condition of the heart of man.

There is a moment in human history, when an entire civilization becomes completely corrupt, reaching the saturation point of no repentance and no return to righteousness. Only the Lord knows this "key" factor. I am convinced, that at a precise moment in time, when no Divine purpose remains for the Believer to continue on Earth, that the rapture will occur. I do know that we are fast approaching that moment, when the last man on earth will turn to Messiah. Whatever happens between now and then, will ultimately determine how many, if any, of the "10 year option" is used.


Lot's grief over the sins of his neighbors was genuine and accounted to him by God, as a righteous concern by a man with a repentant heart, another reason why the Lord delivered him. Thank God for His mercy and that he does not condemn us for our stupidity, short comings and wrong perceptions. I think Job suffered some misconception as well, but was also a man commended by God.

I am confident that the "Divine key" to the rapture, followed by the execution of His wrath upon the inhabitants of the world, has everything to do with the final repentant man, rather than how many righteous we can count that live upon earth.

Yes, THIS "generation" comes to an abrupt END!
a few observations, clarifications and warnings.

I am willing to listen, learn and change my opinions, however I cannot change my convictions because they are deeply rooted in "that which I have both seen and heard", in (the Word of God). I am personally overwhelmed by many of the things that I share because I know what is already upon us. Nevertheless.

I am not a fan of validating prophetic impressions by the words of others who may agree with any portion of what I share. I do understand in the mouth of two or three witnesses let every word be established, however I perceive this refers to being supported by the Holy Scriptures and not necessarily the persuasions of others who may or may not agree with my conviction regarding any prophetic biblical incite.

A genuine revelation of prophetic matters can and must be supported by His Word. This generation will understand certain prophetic interpretations that are necessary for this generation to "walk" in the Will of God in this final hour. It has always been a "need to know" basis for each generation.

"seal these things up to the end". This generation will have understanding of "these things" because "we need to know". Daniel 12:4 / Revelation 22:10.

So called prophecies that claim that YHWH will destroy the earth by another flood, REMEMBER that IF the planet is "flooded" again, this would violate the Lords promise to never again destroy the "world" in flood waters, the ONLY purpose of (the rainbow covenant) and it completely dismisses His declaration of the next judgment to be by fire. Not to say floods destroy today, however we are speaking of "global" judgment regarding these matter.

I am certain that the prophesied "enormous earthquake of Revelation 6 and in Ezekiel 38", BEGINS the declared "day of the Lord" and encompasses all events of the Trumpets and Vials, including the Physical Second Coming and on Into the millennium. (It is HIS DAY).

In fact this earthquake will be felt around the world because this earthquake literally fulfills, "every mountain and island move from its place. The only way this occurs is for the outer earth's skin to slip. This would fulfill the attributes of the earthquake of the sixth seal as well as Isaiah's "drunken earth" shutter.

This geological event cause by a celestial event has ALWAYS been in play, since the Creator placed all heavenly bodies into their orbit and warned us of how these celestial bodies will affect the earth in these final hours. We are at this moment! Ezekiel 38 occurs at the beginning or latest at the midpoint of Daniel's 70th week, THIS IS one and the same events."

I am on record saying that the cataclysmic events of Ezekiel 38 AND the sixth seal events of Revelation 6 are are indeed the direct results of the SAME "celestial" activity that was set into motion by the Creator from the "foundation" of the world.

These sixth seal events will adversely effect the entire planet in various ways, some more extreme than others. The armies of Rosh in particular are destroyed by the SAME celestial events of the sixth seal while other areas around the planet suffer cataclysm in different measures.

North and South America will suffer catastrophically and become "third world" infrastructures. The opposite side of the (planet) will not go unscathed and for the most part remained intact however, Mystery Babylon, USA, will be significantly burned by fire, the United Nations will be relocated somewhere in Europe and the "center" of "global" power will shift to Europe, Asia and the Middle east.

An example of celestial events dramatically affecting mankind in different ways are historically defined by what occurred in the days of Lot and Noah, the "common" factor in both case not withstanding, devastation was complete and intended.

I understand that the "final week" of Daniel is defined by a "treaty" that involves "many" nations, including a "coerced" Israel.

I am pursued that an existing treaty is confirmed and restarted because of critical circumstances, the result of a WMD event, nuclear and or biological. In either case, the U.N. Will successfully demand ALL nuclear nations to admit, (acknowledge) the possession of WMD, (some currently do not admit having nukes including Israel believe it or not), and succumb to this mandated "treaty of Hell & Death" in the hope of curtailing another Holocaust.

In any event, we know the length of this failed treaty will be shortened and will fall apart in the first 3.5 years. So what comes first, the treaty or the "event"?

Regarding we have entered the final 10 years before the Lord physically returns. I am confident that Psalm 90:10 confirms this ten final years.

I am on record identifying these final ten years commencing in the year 5778, 2018. I believe we are "living on borrowed time", as we have already passed the 70 year decree and have crossed over into the FIRST year of the final 10 years allotted by this scripture.

If this is the case, we can expect the above mentioned events to occur swiftly. All things fulfilled on or before the year 2028.

Generational longevity was not defined in Psalm 90:10 as threescore and ten if by reason of strength 15, 20, 30, 40 or 50 additional years!

Psalm 90:10 clearly defines the years complete @ 80years finite with "extra" 10 as bonus years. Jesus said these years WILL BE SHORTENED. I am convinced that He speaks of these additional TEN YEARS.

I would define the "rapture" prerequisite to be contingent upon the precise moment of "last harvested soul" of this age, rather than a signed treaty or any other event, though I know that there will be a treaty and it will fulfill the seven year week of Daniel.

Many have hoped and taught that the rapture would occur before any serious catastrophic events on earth, at least from an American perspective, which I believe is terribly skewed towards "privilege" and "entitlement"... I have never subscribed to that for the past 26 years. Before then I was on board with that poppycock.

In fact some 120+ Christians gunned down or killed with machetes over the past 3 weeks by Islamic jihadists, in 2019, 453 Islamic terror attacks on Christians in which 1,956 people have been murdered, 4,305 Christians murdered by Muslims because of their faith in 2018 alone. (this is the sword of Islam) that will be the "tool" of anti-Christ in these final hours.

And American "christians" claim that the first five seals are not yet opened? Why because we eat pizza and live in American comfort and prosperity?

The American perspective clouds reality. "peace was taken from the earth" when Man has always lived in an exponential escalating violent world where there has been NO "peace" on earth since the day Cain killed Able! violence increases to epic proportions until it reaches the exact same magnitude of that in the days of Noah.

Islam will be enforcer, (SWORD), of the anti-Christ. Today, Islam has a very real and powerful terror influence over 1/4 of the earth. Islam is an apostate demonic hell born treachery.

The "sword of Islam" IS the tool to lose the heads of saints from their shoulders and the Pope and the son of perdition will sanction this murder in these final hours!

The fourth seal is opened and a pale GREEN horse gallops upon the earth. his name that sat on him was Death, and Hell followed with him. And power was given unto them over the fourth part of the earth, to kill with sword, and with hunger, and with death, and with the beasts of the earth.

I think that most Believers agree that the "Wrath" of God is not our destiny. We do not know the length of time between the sound of the first trumpet and the Second Coming.

The trumpets and vials of Wrath may manifest one after another and occur over a short duration, perhaps over several months or even a few years, HOWEVER, after the 6 & 7th seal is opened, I am confident that final conversion of this present age will have taken place and the "Great Commission" is finished.

The "Great Commission" will be fulfilled and then the "Great Tribulation" will commence. This is NOT to say that others will not repent AFTER the Congregation has been raptured however, this so called "Church age" will FINISHED before the rapture and others will follow during the years of anti-Christ.

"Great commission complete and then the end shall come". Jesus.

The day is fast approaching when NO ONE on earth WILL REPENT! The world will be "continually and perpetually evil". This means that all human beings will have no desire or intention to repent from their sin.

Hard to imagine, but this was the exact situation with Lot and Noah's day. PRECISELY. "as it was in the days of Noah and Lot so shall it be in the day of the coming of the Lord", Jesus.

The common factor in both examples was NO ONE would repent! God knew it, and when men reach this hard core rebellious state, His long suffering terminates.

Humanity has NOW reached this condition one final time BEFORE the return of Christ. The Lord is about to do something "celestial" that will "hasten" the decision of each man, 'ONE WAY of ANOTHER! It must be this way or there will be no Second Coming.


I often receive questions from people truly seeking answers to today's difficult challenges.

Q what is your solution to live- hopefully in relative peace- until the return of the Messiah? Do have any solution that will mitigate, ameliorate the now and future bad conditions? An AR15 won't make things better, however, without it, it can make things worse.

A I can only tell you what I am doing and how I wake up each morning and face each day.

First and foremost I consider the well being of my soul and the safety of my family. Praying for each member as they are out moving about during the day does provide for Divine protection for them wherever they are if and when calamity strikes.

Encourage myself and others to have faith in our most precious Messiah, Savior, Jesus Christ. This insures eternal longevity and hope in the perfect life with Him that is to come. Remember that the joy of the lord is our strength, so praise Him privately and corporately with other believers when you can.

I do not know how long it will be until we reach that moment when the last man on earth will turn to Messiah Jesus the Christ, but I do know we are fast approaching this time in human history.

If you understand what really was taking place during the days of Lot at Sodom, you will also understand where we are in history. The real issue at Sodom was not the amount of righteous men that Lot could find in the Sodom so God would spare the City from destruction, but rather the true issue at hand was that there were no longer ANY men who would repent from evil and turn to God. The entire society had become completely corrupt and reached the saturation point of no return to righteousness. In other words, not one more person living in the city of Sodom would repent and God knew this, Lot did not! Consequently the questioning of God's decision to destroy the City had NOTHING to do with the "numbers game" dialog between Lot and God. The decision had already been made, God knows all things, including when the last man on earth will look to Him for their salvation. (Often when we read a historically recorded biblical event, we miss the point of the story.)

Whatever happens between now and reaching this generation's "saturation of evil" moment, I encourage you to;

Make preparations, for the Gospel's sake, to sustain you and your family members to face several upcoming global catastrophes that will occur over each year until the year 2018. This devastating event will ultimately result in the interruption of and often the prevention of the movement and delivery of goods and services to the consumer. These conditions will last for an extended period of time (likely 6 months), until the United Nations world health organization (WHO) has installed a global government by a UN emergency act. I know God will meet your needs. BUT REMEMBER JOSEPH... DON' T BE STUPID... LISTEN AND WALK ACCORDINGLY!

This response to global chaos is by design and will provide the excuse for new global governance. The UN will attempt to restore some type of so called normalcy to chaos by the institution of a new monetary system based on a global human numbering system that will provide world citizens access to food goods and services.

Remember, the weapons of our warfare are NOT carnal but powerful for pulling down spiritual strongholds. It is also relevant to remember that had not "good" people taken a stand at various times in the past, slavery would be the law of the land and all of here in America would be speaking Japanese or German or both!

This world is quickly reaching that critical moment in history. We are still here as Christians to keep preaching, sharing the truth until the last human turns to Him. God knows when that moment will be reached and is quickly approaching. Then we will no longer at this time be needed here on earth and will be removed until we return with Him.

I would hope that we will not be around to experience this, however, I suggest that you prepare regardless. The best that could happen is that we are "taken out of the way" by God, and our supplies are left for some poor ignorant bastard that is left behind.

Rev. Jack VanImpe says: Says, another method to calculate a generational period for the human being adds up to a 52 year cycle of time, a number traceable and consistent through out the history of man. Jack says that Jerusalem's restoration to Jewish control in 1967 concludes the completion of all things in the year 2019. This is interesting since it confirms the promised 70 year life span of man that is defined by the bible. Adding 70 years to 1948, the year of Israel's national restoration will take man through the end of the year 2018, another confirmation of the completion of time...

ARE WE ARE LIVING IN THE FINAL WEEK OF DANIEL WHICH BEGAN AT THE TURN OF THIS 2010-2011. This final week is subject to the biblical rule of a generation as defined in Psalm 90:10, in this case, extented to 2022 - 2028.