"For you created my inmost being; you knit me together in my mother's womb. I praise you because I am fearfully and wonderfully made; your works are wonderful; I know that full well. My frame was not hidden from you when I was made in the secret place. When I was woven together in the depths of the earth, your eyes saw my unformed body. All the days ordained for me were written in your book before one of them came to be." David. Psalm 139:13-15.

"We do not want you to be ignorant, (uninformed) about those who sleep in death, so that you do not grieve like the rest of mankind, who have no hope. For we believe that Yeshua suffered death and was resurrected from death, so we believe that YHWH will bring with Yeshua those who have fallen asleep in Him". 1 Thessalonians 4:13.

Concerning the belief that YHWH, (Almighty God), "needs a corpse" to RAISE THE DEAD ... UNDERSTAND that Ignorance regarding the Resurrection from the dead is most prevalent in the assumption that a "physical corpse" is necessary for the dead to be "RAISED".

The erroneous idea that the "original" human body will be "raised" from the dead, is based on ignorance of what will occur at the Resurrection.

The "remains" of human bodies are literally scattered and absorbed back into the earth. The number of bodies that are retained in crypts dwarf the number of the physically dead decayed remains from antiquity over the millennia that are dispersed over the planet. Thus, to believe that actual "graves" containing human remains will open at the resurrection is simply foolishness.

IN FACT, the actual geographic location of "graves "of the dead will NOT be opened at the rapture, as the corrupted and decayed physical remains of a Believer is NOT "REGENERATED" but rather "GENERATED" from the individually unique DNA that is retained in its' "original" state in the Mind of Christ, the Creator, Yeshua. "Then the LORD God formed man from the dust, (elements) of the ground and breathed the breath of life into his nostrils, and the man became a living being". Genesis 2:7.

The physical manifestation of corrupt to incorruptible and mortal to immortality WILL be literally created, "generated" as a completely "NEW" human body that is comprised of the SAME elements of the earth as when YHWH originally formed man from the dust of the ground during Creation.

THESE EARTHLY ELEMENTS COMPRISE THE HUMAN BODY:

65% - Oxygen
Carbon (C) - 18.5%
Hydrogen (H) - 9.5%
Nitrogen (N) - 3.2%
Calcium (Ca) - 1.5%
Phosphorus (P) - 1.0%
Potassium (K) - 0.4%
Sodium (Na) - 0.2%
Chlorine (Cl) - 0.2%
Magnesium (Mg) - 0.1%
Sulfur (S) - 0.04%

Many other elements may be found in extremely small quantities (less than 0.01%). For example, the human body often contains trace amounts of thorium, uranium, samarium, tungsten, beryllium, and radium. Trace elements considered essential in humans include zinc, selenium, nickel, chromium, manganese, cobalt, and lead.

This NEW body will be "JOINED" together with each redeemed human original "SOUL", to comprise the incorruptible human body, while retaining all of the original redeemed character, memory and identity of the individual's earthly experience. YHWH retains the DNA of each human body. the "blueprint" of creation. You will recognize the redeemed in the eternal life, both by character and physical form.


When "MOSES" was transfigured on mt. Moriah along with Yeshua and Elijah, Moses's "CORPSE" had been buried for some 1500 years in the valley in the land of Moab, near Beth-peor.

Deuteronomy 34:5 - So Moses the servant of the LORD died there in the land of Moab, according to the word of the LORD.

Moses was buried by the Lord and the place of his burial was kept secret from all men. As you can see, the Bible is very clear that Moses was buried. Deuteronomy 34:6 - And he buried him in a valley in the land of Moab, yet he was recognizable by those who observed the "transfiguration". Matthew 17.

When the "Transfiguration" occurred, Moses's body had been in the grave for almost 15 centuries. 1500 years, corrupt, decayed, DUST!!!

What Peter, James, and John his brother witnessed during the "Transfiguration" of Moses, Yeshua and Elijah was the "SPIRITUAL" bodies in Glorious manifestation by the Eternal Light of Yeshua. Yeshua had NOT yet been Crucified, Moses physical body had been "dead" for almost 15 centuries and Elijah, HAD NOT YET PHYSICALLY DIED, as he was "taken up" in his original physical body, and must also experience physical death as one of the two witnesses during the terror reign of the anti-Christ as described in Revelation 11:3. "Enoch walked with God; then he was no more, because God took him away." Genesis 5:24.

1 And after six days Jesus taketh Peter, James, and John his brother, and bringeth them up into a high mountain apart,

2 And was transfigured before them: and his face did shine as the sun, and his raiment was white as the light.

3 And, behold, there appeared unto them Moses and Elias talking with him.

4 Then answered Peter, and said unto Jesus, Lord, it is good for us to be here: if thou wilt, let us make here three tabernacles; one for thee, and one for Moses, and one for Elias.5 While he yet spake, behold, a bright cloud overshadowed them: and behold a voice out of the cloud, which said, This is my beloved Son, in whom I am well pleased; hear ye him.

6 And when the disciples heard it, they fell on their face, and were sore afraid.

7 And Jesus came and touched them, and said, Arise, and be not afraid.



8 And when they had lifted up their eyes, they saw no man, save Jesus only.9 And as they came down from the mountain, Jesus charged them, saying, Tell the vision to no man, until the Son of man be risen again from the dead. Yes, our bodies will be raised not spiritually or ethereally, but physically and materially. Our souls will be reunited with our transformed physical bodies, brought back to life from the dead. Scripture teaches this in many ways.

First, simply to speak of a "resurrection" of the dead (Matthew 22:30-31; Luke 14:14; 1 Corinthians 15:52; 1 Thessalonians 4:16) is to imply physicality. That is what a resurrection is. The Bible has no categories for the concept of a resurrected body that remains dead and physically lying in a grave. : "In the sweat of your face you shall eat bread till you return to the ground, for out of it you were taken; for dust you are, and to dust you shall return". Genesis 3:19.

Second, Philippians 3:20-21 teaches us that Christ's resurrection body is the pattern of our resurrection body: "For our citizenship is in heaven, from which also we eagerly wait for a Savior, the Lord Jesus Christ; who will transform the body of our humble state into conformity with the body of His glory." a Divine process of GENERATING a "NEW body from the "elements" of Terrafirma, (earth).

AFTER the Crucifixion, Christ was raised in a physical body as the disciples ate with Him after the resurrection (Acts 10:41) and touched Him (Matthew 28:9; see also John 20:27). Also, Yeshua, (Jesus) declared that His resurrection body was physical and touchable: "See My hands and My feet, that it is I Myself; touch Me and see, for a spirit does not have flesh and bones as you see that I have" (Luke 24:39; see also Acts 13:33-37).

Messiah's resurrection is the pattern of our resurrection, we will therefore be raised in a NEW physical body. Romans 8:21-23 speaks of waiting for "the redemption of our bodies" (v. 23). Our bodies are going to be "GENERATED, of the earthly "ELEMENTS" that comprise the human body.

Fourth, Yeshua speaks of the resurrection as involving the coming forth out of their "mnemeiois", (a memorial, a monument) as in the mind and memory of YHWH, which clearly indicates a physical concept of the resurrection: "Do not marvel at this; for an hour is coming, in which all who are in the "mnemeiois", translated, (tombs) will hear His voice, and will COME FORTH; those who did the good deeds to a resurrection of life, those who committed the evil deeds to a resurrection of judgment" (John 5:28-29).

Fifth, the Old Testament speaks of the resurrection as being physical: "And many of those who SLEEP IN THE DUST OF THE GROUND, (EARTH), elements, terrafirma will awake, these to everlasting life, but the others to disgrace and everlasting contempt" (Daniel 12:2). Likewise, we read in Job: "I know that my Redeemer lives, and at the last He will take His stand on the earth. Even after my skin is destroyed, yet from my flesh I shall see God; Whom I myself shall behold, and whom my eyes shall see and not another. My heart faints within Me" (Job 19:25-27).

The Resurrection from death is a universal biblical teaching and belief, both of the ancients, Old and New Covenant Believers.

King David expressed confidence that YHWH, (Almighty God) will meet him in the "afterlife": "As for me, I shall behold Your face in righteousness; I will be satisfied with Your likeness when I awake." "For You will not abandon my soul to Sheol; Nor will You allow Your Holy One, Messiah to undergo decay." The Messiah's resurrection is the basis for David's resurrection.

"He will revive us after two days; He will raise us up on the third day, that we may live before Him." Shall I ransom them from the power of Sheol? Shall I redeem them from death? O Death, where are your thorns? O Sheol, where is your sting?" Psalm 17:15 / Psalm 16:10 / Hosea 6:2 / Hosea 13:14.


The word Yeshua pronounced, "Yod," "Shin," "Vav," "Ayin.", (Yeshû âh) literally means "salvation" or "God is my salvation" appears 75 times in the Tanakh (Genesis to Malachi). Yeshua is the Hebrew name of Messiah of Nazareth, our Saviour Adonai.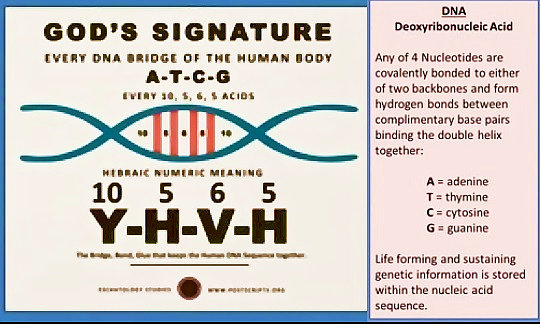 "DEATH WHERE IS THY STING"
O grave, where is thy Victory?
1 Corinthians 15:55-57
"For He must reign until He has put all His enemies under His feet. 26 The last enemy to be destroyed is death".1 Corinthians 15:26